KUMITE POLISH CHAMPIONSHIP OF OYAMA PFK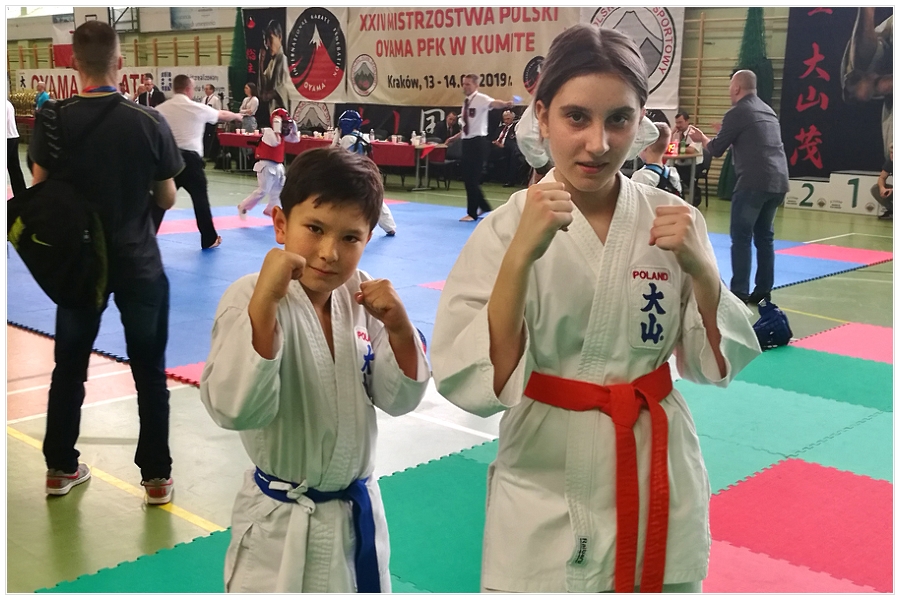 On 13-14 April 2019 at the Sports Hall of the KOLNA Sports and Recreation Center in Cracow, the 24th Polish Championships of OYAMA Polish Karate Federation in Kumite took place, in which there participated 380 competitors from 44 clubs from OYAMA PFK, Kyokushin TEZUKA Group, Kyokushin, WKB Poland, ShinKyokushin and Kyokushin KWF.
Complex of Private Schools in Katowice, under the leadership of Piotr Muszyński, was represented by Franciszek Rojek (Checkpoint 1) and Luca Sakamoto (Stage 6). Luca Sakamoto, after five very difficult duels (3 won, 2 lost fights), took fourth place in his age category.
More information about the tournament can be found on the website of the Polish Federation of OYAMA Karate: http://www.oyama-karate.pl/artykul.php?id=bk
BACK