Christmas show in Checkpoint and IGCSE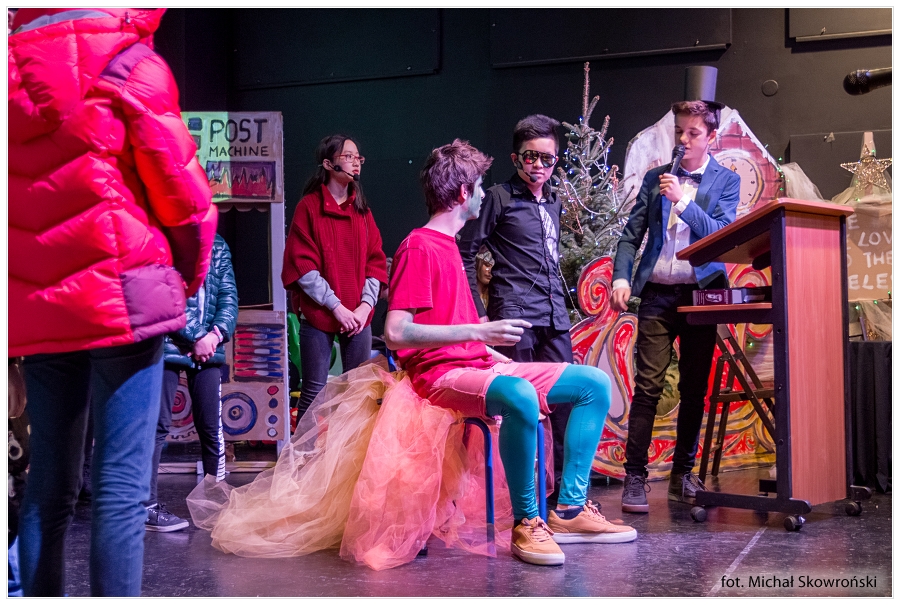 Christmas is a wonderful time of the year. Christmas shows, organized annually in our School, are a great opportunity to get ready for the festivity. On Friday, December 14th, we had a chance to watch the imaginative and entertaining show performed by students from CP3 class, based on the movie "Grinch". The show was directed by Mr Chris Jones, and Mrs Katarzyna Wróblewska prepared the music. The children were also supervised by their tutor, Mr Krzysztof Soliński, and Ms Joanna Stebel advised them in the field of drama.

After the theatrical part, the time came for musical feast by Zhong Yonghuan, aka Simon from CP3. His beautiful performance allowed the audience to drift away to the wonderful world of classical music.
We would like to thank everyone who joined us that evening in Complex of Silesian International Schools!
BACK