Bronze Preparation Centre Certificate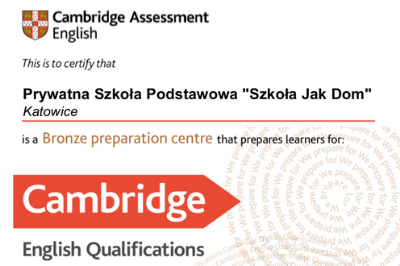 At the beginning of this school year, we were proud to present a certificate confirming the membership of 'Szkoła Jak Dom' in the British Council Addvantage Scheme partner program.
We are pleased to announce that our school has received the status of Bronze Preparation Centre. This means that more and more students of our school successfully pass international English exams.
If you want to take the YLE, KET, PET, FCE, CAE exams, come to our school as soon as possible!
We provide effective learning in a friendly atmosphere!
BACK